Operations Manager
Please complete the full application at: TASLP:Career Search (entertimeonline.com)
Operations Manager
Memphis, TN
About TAS
TAS Environmental Services, headquartered in the Dallas-Fort Worth metroplex, has become one of the largest industrial hubs in the country. Our service mix, as well as our operational footprint, continue to grow and now reaches across the south and into the midwest. Our core lines of business include.
• Emergency Response (24/7/365)
• Industrial Services
• Transportation & Container Rentals
• Environmental Waste Services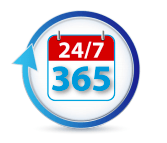 Description:
Job description
Has demonstrated working knowledge of Environmental Services industry including Industrial Cleaning, Emergence Response, Industrial Waste Water Treatment, Remediation, Transportation, Waste Disposal, Mentoring Crew Members and Multi Tasking
Additional Job Requirements
TAS Environmental Services, LP is recognized as a leading regional provider of Environmental Services. Our service offer includes Emergency Response, Industrial Cleaning, Waste Management and Midstream Services and Solutions. Our mission is to build unrivaled partnerships by being an invaluable safe resource to our customers through knowledge, collaboration and the dedication of our people. We aim to deliver best-in-class performance across the business system while adhering to our core values and while owning the highest standard of ethical business practices.
Position reports to the Branch General Manager. General duties include, but are not limited to the following:
Handling various products, hazardous and non-hazardous materials.
Must be a leader and self starter
Bilingual preferred
Performing industrial work and biohazard cleanups.
Staging, profiling, and processing for disposal hazardous and non-hazardous waste.
Assist in the removal of soil, debris and other materials, and cleaning up spill sites.
Operate and clean equipment if neccessary
Maintaining logs of working hours in compliance with all applicable state and federal regulations.
Other duties as assigned.
Qualifications:
CDL not a must but strong DOT knowledge
Strong Background in FMCSA, Logistics, Transportation
Able to hire, mentor and drivers
Ability to travel and the flexibility to work long hours.
Ability to pass physical and drug screen.
Ability to complete basic job-related paperwork, including time sheets, crew sheets, permits, etc.
Ability to wear Personal Protective Equipment, including Respiratory Protection.
Ability to work in or around extreme temperatures.
Ability to lift or carry heavy objects in excess of 60 lbs.
Ability to kneel, squat, or bend for a long duration.
Ability to perform a variety of tasks on wet or slippery work surfaces.
Ability to walk or climb stairs or ladders frequently.
Ability to reach or work overhead frequently.
Job Type: Full-time
Salary: $62,000.00 – $72,000.00 per year
Benefits:
401(k)
Dental insurance
Health insurance
Paid time off
Vision insurance
Schedule:
8 hour shift
On call
Overtime
Weekend availability
Job Type: Full-time
Experience:
Environmental services: 2 years (Required)
Job Category:
environmental services
operations manager
Job Location:
Memphis Tenessee