COVID-19 INTEGRATED SERVICES
Emergency Response, Decontamination Services,
and On-Site Medical Monitoring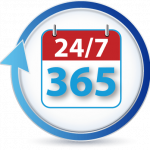 TAS Environmental Services, L.P. is helping companies of all sizes to minimize the impact and spread of COVID-19. TAS personnel, using approved COVID-19 protocols,* provides integrated solutions that address all aspects of the Coronavirus ─ from preparedness, response planning, and medical monitoring, to emergency response & site decontamination services.
Comprehensive Decontamination Services
Hazardous Waste Collection and Transportation
Decontamination Waste Management
Hazardous Waste Disposal
EMERGENCY RESPONSE & SITE
DECONTAMINATION SERVICES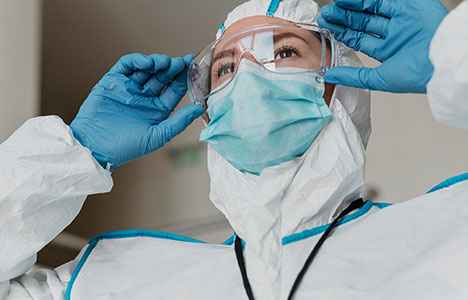 ON-SITE MEDICAL MONITORING
Improve workplace safety by screening personnel and visitors prior to them to entering your facility
TAS Health-Check Advisors will conduct a health-check to identify potentially infectious visitors prior to entering your facility. TAS Environmental Services will provide medical monitoring in accordance with its approved protocols* or create customer-specific programs that incorporate each customer's protocols. TAS' medical monitoring service is available for all companies, including those that operate twenty-four hours a day, seven days a week.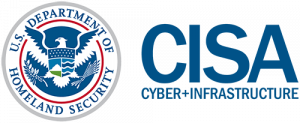 Per the memorandum from the U.S. Department of Homeland Security,
Cyber+Infrastructure Security Agency, dated March 19, 2020,
TAS has been deemed an Essential Business and remains fully operational.
All TAS facilities remain fully functional and continue to help customers with:
Emergency Response
COVID-19 Decontamination
Waste Management
Waste Transportation & Container Rentals
Industrial Cleaning
TAS continues to support critical infrastructure sectors as identified by the
National Cybersecurity and Infrastructure Agency including:
Oil and Gas Infrastructure | Refinery Operations
Utility Operations | Transportation | Defense Systems
Essential Manufacturing | Essential Retail Operations
Essential Food/ Food Service Operations
The TAS Environmental Services protocols for handling areas infected with the Coronavirus (COVID-19)
has been reviewed and approved by toxicologists and industrial hygienists from a globally-recognized engineering
firm with extensive HSE Systems and Industrial Hygiene expertise.