Industrial Tank Cleaning Services
TAS Environmental Services has experienced remediation personnel and equipment for cleaning any tank, regardless of size or substance.
Regular, scheduled tank cleaning services are a best-practice behavior because it improves safety, productivity, and compliance, while extending the life of the asset.
Even with careful planning, events requiring immediate response can happen. When they do, TAS Environmental Services is ready to dispatch. There's no waiting for other vendors and equipment to arrive because we deliver economically, turnkey cleaning solutions.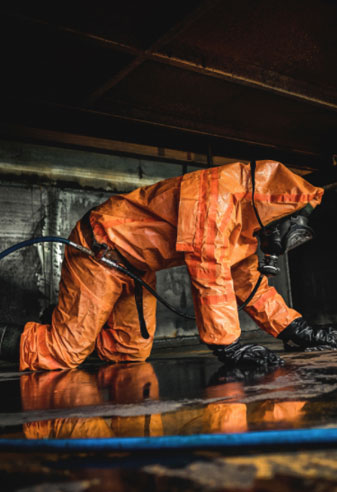 Tank Cleaning & Integrity
Tank, clarifier, trap cleaning
UST service
Boilers and power plants
Storm drains
Valve maintenance
Standby rescue and support
Tank integrity and more…
Crude Oil
Petrochemical
Rail
Wastewater
Fuels
Municipal, State & DOT
We ​​Provide Tank Cleaning Service and Integrity for Hazardous and Non-hazardous Materials
Our technicians are confined space entry certified and experienced in all forms of tank service and integrity, both containing hazardous and non-hazardous materials. If you would like to know more about our industrial tank cleaning services, contact us for more information.