Class A CDL Class B CDL Drivers / Hazmat & Tanker Endorsements
Class A CDL Class B CDL Drivers / Hazmat & Tanker Endorsements
Please complete the full application at: TASLP:Career Search (entertimeonline.com)
Bossier City, LA
About TAS
TAS Environmental Services, headquartered in the
Dallas-Fort Worth metroplex, has become one of the largest industrial hubs in the country. Our service mix, as well as our operational footprint, continue to grow and now reaches across the south and into the midwest. Our core lines of business include.
• Emergency Response (24/7/365)
• Industrial Services
• Transportation & Container Rentals
• Environmental Waste Services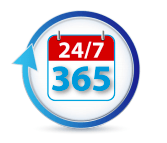 Team TAS Benefits
TAS provides each team member with development and advancement opportunities. Additional benefits include:
• Competitive Salary
• Paid time off (PTO)
• Group Insurance
• 401(k)
• Per Diem Programs when Traveling
• Employee Assistance Program (EAP)
• Promotions from Within
• Learning and development programs, training,
career opportunities
Description:
Position reports to the Branch General Manager and/or Supervisor. Drivers each day could:
Deliver a box or container
Pick up a full box of waste/material
Drive across cities to a disposal site
Interact with a mad driver on the highway
Interact with a customer
Interact with the gate attendant at the disposal site
Interact with a person at the washout facility
Return a box to the yard or back to client
Prep a box for the next customer (add a liner, bows, ratchet binder, etc.)
Grease their truck
Change miscellaneous small parts on their truck to keep in good standing (light bulb, mud flap, etc.)
Qualifications and Skills – Bobtail or Tractor Trailer Driver
2-5 years truck driving experience.
CDL "Class A" License with the ability to attain a Hazmat endorsement.
Ability to travel and the flexibility to work long hours
Ability to pass DOT physical and drug screen
Clean and verifiable driving record and MVR
Ability to pass physical and drug screen
Ability to complete basic job-related paperwork, including time sheets, crew sheets, permits, etc.
Ability to work in at around extreme temperatures
Ability to lift or carry heavy objects in excess of 60 lbs
Ability to kneel, squat, or bend for long durations.
Ability to perform a variety of tasks on wet or slippery work surfaces
Ability to successfully complete a pre-employment background check, drug screen, and pre-employment physical
TAS – offers transportation services along with rental services. We have top quality transport vehicles and are equipped to respond to emergency and fast-paced situations.
TAS – has DOT authority and is licensed to transport both hazardous and non-hazardous material. Our drivers are fully qualified to handle any material that they are carrying.

Qualifications held by TAS: ISNetworld, PICS, DISA, DCCHA, FMCSA, PHSMA
Job Type: Full-time

Job Category:
driver
tanker
Job Location:
bossier city
louisiana