Hydrogen Sulfide Removal Service
LO-CAT® H2S Removal Technology
TAS offers an experienced, mobile team that is well versed in Maintenance/Turnarounds of Merichem's LO-CAT® technology. We understand Hydrogen Sulfide (H2S) Scrubbers and the technology required to perform proper maintenance.
We'll partner with you to provide a well-planned scope of work in real time as you prepare your maintenance projects. Our operations leaders will travel to your location and participate in on-site evaluation and planning to ensure that your project is executed correctly.
Our project planners actually perform the scrubber maintenance, leaving no room for disconnects between the planning and maintenance phases.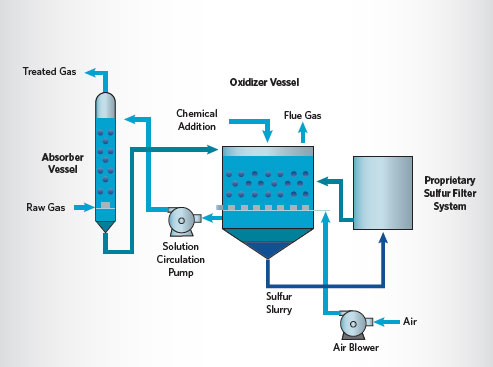 This service also encompasses:
Scaffolding and Containment management as required
Nitrogen purge provided as a turn-key service if required
Call TAS Environmental Services for LO-CAT® maintenance & hydrogen sulfide removal services in Dallas-Fort Worth, Texas and other cities.