Tank Washer
Tank Washer
Please complete the full application at: TASLP:Career Search (entertimeonline.com)
El Dorado, Arkansas
About TAS
TAS Environmental Services, headquartered in the Dallas-Fort Worth metroplex, has become one of the largest industrial hubs in the country. Our service mix, as well as our operational footprint, continue to grow and now reaches across the south and into the midwest. Our core lines of business include.
• Emergency Response (24/7/365)
• Industrial Services
• Transportation & Container Rentals
• Environmental Waste Services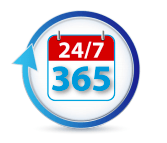 Team TAS Benefits
TAS provides each team member with development and advancement opportunities. Additional benefits include:
• Competitive Salary
• Paid time off (PTO)
• Group Insurance
• 401(k)
• Per Diem Programs when Traveling
• Employee Assistance Program (EAP)
• Promotions from Within
• Learning and development programs, training,
career opportunities
Description:
TAS Environmental Services, LP is recognized as a leading regional provider of Environmental Services. Our service offer includes Emergency Response, Industrial Cleaning, Waste Management and Midstream Services and Solutions. Our mission is to build unrivaled partnerships by being an invaluable safe resource to our customers through knowledge, collaboration and the dedication of our people. We aim to deliver best-in-class performance across the business system while adhering to our core values and while owning the highest standard of ethical business practices.
Position reports to the Branch General Manager and/or Supervisor.
General duties include, but are not limited to the following:
Wash interior & exterior of tanker trailers.
Use of high pressure, high temperature pressure washer.
Driving of jockey truck (on yard only).
Use of hand tools & power tools occasionally (skill saw, grinder, drill, etc.).
Maintain & repair tools, work area & equipment when needed.
Performs related work as required.
Job Type: Full-time
Pay: $11.00 – $17.41 per hour
Benefits:
401(k)
401(k) matching
Dental insurance
Health insurance
Life insurance
Paid time off
Retirement plan
Vision insurance
Schedule:
8 hour shift
Monday to Friday
On call
Overtime
Job Category:
tank washer
Job Location:
Arkansas
El Dorado