Business Development Manager
Please complete the full application at: TASLP:Career Search (entertimeonline.com)
Business Development Manager
Dallas, Texas
About TAS
TAS Environmental Services, headquartered in the Dallas-Fort Worth metroplex, has become one of the largest industrial hubs in the country. Our service mix, as well as our operational footprint, continue to grow and now reaches across the south and into the Midwest. Our core lines of business include.
• Emergency Response (24/7/365)
• Industrial Services
• Transportation & Container Rentals
• Environmental Waste Services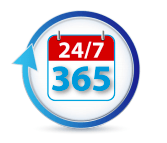 Description:
Full Job Description
TAS Environmental Services, LP is recognized as a leading regional provider of Environmental Services. Our service offer includes Emergency Response, Industrial Cleaning, Waste Management and Midstream Services and Solutions. Our mission is to build unrivaled partnerships by being an invaluably safe resource to our customers through knowledge, collaboration, and the dedication of our people. We aim to deliver best-in-class performance across the business system while adhering to our core values and while owning the highest standard of ethical business practices. TAS Environmental Is currently looking for a Business Development Manager to join our team.
Description: The Business Development Manager (BDM) will manage and develop existing accounts while driving new business for TAS Environmental Services, LP. The BDM reports to the facility General Manager with dotted line reporting to the Regional Sales Leader. Duties include, but are not limited to the following:
Owns, develops, and grows current customer relationships and builds Account Growth Plans for key customers.
Needs a strong customer base with strong relationships
Consistently develops new customer relationships and adds measurable, new revenue streams regularly
Addresses & remediates customer care matters with a sense of urgency
Meet all Revenue Targets and Business Development Metrics
Schedules business development calls and appointments and prepares call plans for key customer engagements
Prospects and networks regularly
Delivers in-depth presentations
Executes Masters Services Agreement with new accounts
Participate in marketing events such as trade shows and seminars
Maintain company's CRM database with accurate, up-to-date contact and activity details
Participates in Proposal development process
Works on-site at customer locations with Operations Team as needed
Qualifications :
5+ years sales experience
Outstanding Customer Care Skillset
Strong knowledge of the Environmental and Industrial services industry
Understanding Waste Management
Understanding Transportation Services
Understanding Hazardous Waste
Understanding Industrial Cleaning
Understanding In-Plant Services
Understanding Emergency Response Services
Track record of delivering strong sales results
Existing, long-term industry account base/contacts a plus
Excellent written and oral communication skills
Strong organization and time management skills
Must be self-motivated and can work independently in a fast-paced, multi-tasking environment
Ability to travel (20%)
Job Type: Full-time
Pay: $72,500.00 – $98,000.00 per year
Benefits:
401(k)
401(k) matching
Dental insurance
Health insurance
Life insurance
Paid time off
Vision insurance
Schedule:
8 hour shift
Monday to Friday
Supplemental Pay:
Experience:
Business development: 1 year (Preferred)
Environmental services: 1 year (Preferred)
Willingness to travel:
Work Location: One location
Job Category:
Business Development Manager
Job Location:
Dallas Texas