Branch General Manager
Please complete the full application at: TASLP:Career Search (entertimeonline.com)
Branch General Manager
Bossier City, LA
About TAS
TAS Environmental Services, headquartered in the Dallas-Fort Worth metroplex, has become one of the largest industrial hubs in the country. Our service mix, as well as our operational footprint, continue to grow and now reaches across the south and into the midwest. Our core lines of business include.
• Emergency Response (24/7/365)
• Industrial Services
• Transportation & Container Rentals
• Environmental Waste Services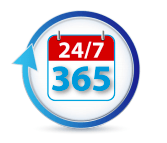 Description:
Job description
The Branch General Manager (BGM) provides overall direction and guidance required to maximize safety and improve branch performance, with full accountability for managing profit and loss.
MUST HAVE ENVIRONMENTAL / INDUSTRIAL BACKGROUND
Manage daily activities by directing and coordinating activities consistent with established goals, objectives, and policies
Implement programs to ensure attainment of business plan for optimizing growth, profit, and customer satisfaction
Manages and develops new business opportunities and strategies
Able to lead an emergency response team
Oversee major projects to ensure that the work is performed in accordance with company and customer requirements
Oversee various environmental field tasks, data collection, data analysis, sampling and report writing
Ensures development and training for all staff members
Works cooperatively with Business Development Team
Meets with prospective customers and local service centers
Perform other duties as assigned
Qualifications:
MUST HAVE A STRONG BACKGROUND IN WASTE REGULATIONS AND COMPLIANCE
Proven track record in management and Industrial Service operations
Working knowledge of Environmental, Health and Safety standards for the Industrial Services sector
Experience performing all aspects of Emergency Spill Response
Spill mitigation experience and chemical knowledge
Must have working knowledge of TAS 4 Core Lines of Business
Strong written and oral communication skills, and proven abilities to interface with multiple work disciplines
CDL license, HAZWOPER and Confined Space Certifications a plus
Proficient in MS Office and report generation
Computer skills including email, report generation, and spreadsheets
Ability to wear Personal Protective Equipment, work in or around extreme temperatures, lift or carry heavy objects in excess of 60 lbs, kneel, squat, or bend for long durations, perform a variety of tasks on wet or slippery work surfaces, climb stairs or ladders, and reach or work overhead
Applicants must successfully complete a pre-employment background check, physical and drug screening
Qualifications held by us: ISNetworld, PICS, DISA, DCCHA, FMCSA, PHSMA
Job Type: Full-time
Salary: $85,000.00 – $105,000.00 per year
Benefits:
401(k)
Dental insurance
Health insurance
Paid time off
Schedule:
Job Type: Full-time
Pay: $85,000.00 – $105,000.00 per year
Benefits:
401(k)
Dental insurance
Health insurance
Paid time off
Schedule:
8 hour shift
Weekend availability
Work Location: In person
Job Category:
branch general manager
Job Location:
bossier city
environmental services jobs
general manager